Work with us
Services & Testimonials
MEET YOUR COACHES
Hey, I'm Amber. I've worked with some of the industry's best dance educators, NYC's top trainers, coaches, physical therapists, nutritionist, philosophers, and most genuine people.
I then rang out my brain juices out and compiled all that knowledge right here, for you! My dream is that you'll find the #DancersWhoLift movement is more than just lifting weights. Through DWL I hope you'll feel empowered, educated, and just like an overall better person.
WHO ARE THE DANCERS WHO LIFT?
Dancers are some of the most hardworking and dedicated individuals, bar none.
Individuals who have spent years of their lives in a dance studio to spend the rest of their lives on a stage. That same dedication carries over to the gym and in the kitchen.
The dance world can be cruel, unfair, and petty. But this is a safe space where we lift each other up. We don't drip sweat, we exude kindness (and sweat, it's a mix really). The kindness practiced here carries over to the studio, the audition room, the street, the gym, and to the self. Be kind to yourself first.
You are never alone. Whatever you're struggling with someone else has been there or is right there with you. The #DancersWhoLift create a community of support and motivation.
Why DWL
There's nothing more thrilling than seeing a fellow dancer book the gig or PR in the gym. These milestones are accomplished that much faster with this great community and celebrated loudly.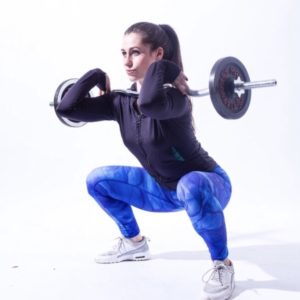 Every dancer is first an artist.
Our minds work differently than the rest of the world, we can see and feel music with our body. The vessel for the artist.
It takes an athlete to carry an artist.
Today's dancers must be both. Spend some time here and watch as the artist is able to blossom while the athlete excels.